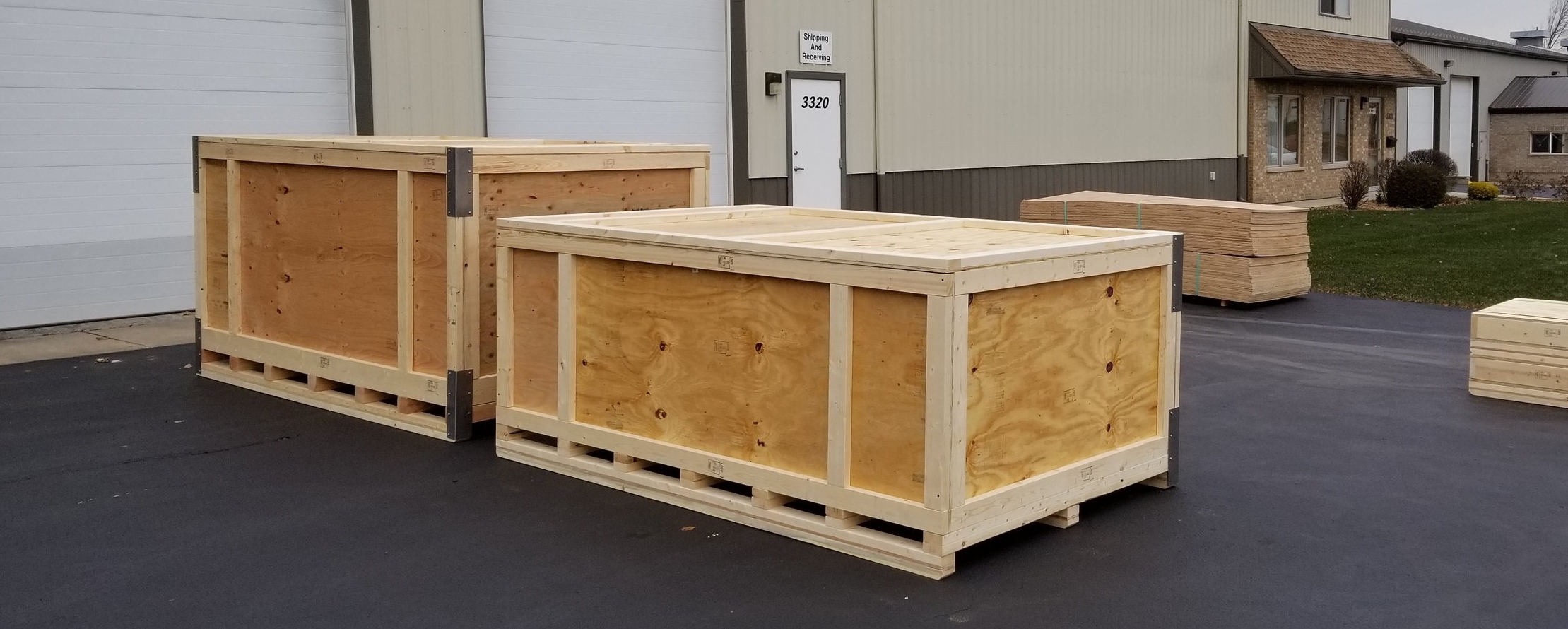 Strong, heavy duty custom shipping crates and skids - It's what we do here
Built with pride and shipped with complete confidence that they will do their job, and then some.
Why do we lean toward building our shipping crates on the heavy-duty side?
Ok, so, we really just don't like having to look over our shoulder hoping that a cheaply constructed crate does its job for our customer.
There are a hundred other companies that can build you cheap crates. That's not for us.
We build a good, strong, heavy duty crate that we don't ever want to receive a complaint about. We like the positive feedback and compliments. (Please keep them coming).
No worries. That's how we like it.
We would rather build a good product, pass that peace of mind on to our customer and build a strong relationship in the process.
We want you to come back.
Heavy Duty.
It may not be the answer for EVERY project
BUT….
It works.
Very Well.
Every time.
No worries.
It looks good too.
Your customer or receiver will appreciate it.