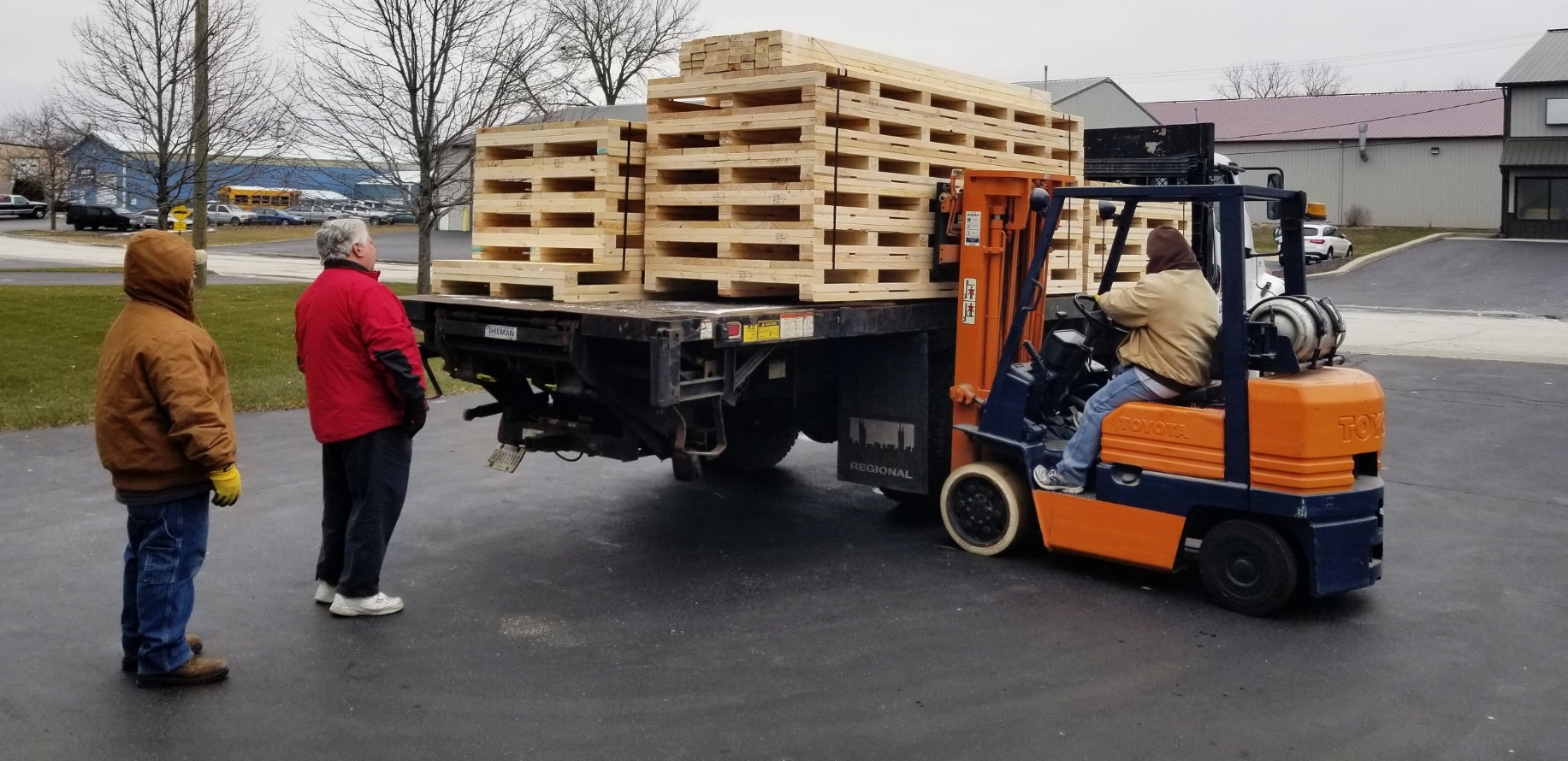 Custom Wooden Skids
and Pallets
certified skids for international use
Export certified skids and custom pallets.
Stamped and certified heat treated.
ISPM-15 Compliant for Export.
Examples
Below are examples of just some of the custom heavy duty pallets/skids that we build.
General Heavy Duty skids and Pallets
Our every day, general heavy duty skid/pallet that is great for machinery, machine parts, or other general equipment. A 1-1/2" thick (plywood, or 2x12) Deck is great for securing items that can be screwed or bolted to the pallet.
Heavy duty pallet designed to hold multiple pieces of cylindrical shaped cargo. ie: Tubing, Piping, Gas cylinders, Steel bars, etc.
There are special notches on the sides for securely banding a stack of cylinders to the skids and then angled lumber keepers to, yep, KEEP them there!
What else can I say about this heavy duty machinery skid?
This is also the strong skid design that we use for our large, heavy duty crates.
It will get it there. No doubt.
Long heavy duty pallet/skid
Long and strong heavy duty wooden pallet
This is the base that we use for our motorcycle crates. Trust that your machine will arrive safely sitting on this well-built heavy duty pallet with front wheel chock and tie downs installed.
Our giant pallets feature at least one layer of 1-1/2" thick deck boards made of 2x12. The bearers supporting the deck are 4x6, and are through-bolted to the 4x4 skid runners that the whole load sits on. Great for very large, very heavy loads such as industrial machinery or even heavy equipment.
(what the...)
custom freight fixtures
This custom skid fixture was designed to carry a large and very heavy machine part. We designed a custom, fabricated steel frame that added strength, and It also made the system faster and easier to load/unload in a difficult location in the field.
We can design and build a custom solution for you. Contact us.
Please note: That we do not build typical standard warehouse
pallets that you would get from a regular pallet producer.